Injury Report - 19 March 2000
---
During a game against the Ithaca Sirens at the 2nd Annual Canandaigua Women's Hockey Tournament, Pia sustained a broken left fibula, after making a good defensive play against the boards at center ice. Diagnosis - out for the season. Current status: Broken lt. fibula (ankle), cast for six weeks, from toes to just below the knee. Can't put any weight on the leg, walking with crutches. Good clean break (as you can see from the 3 x-rays below) no damage to the ankle socket or ligaments, and setting nicely. Doctor says I should be able to start skating six to seven weeks from today (27 March 2000). WHOO HOO!!
Yeah right... he was just saying that so I wouldn't get down. Progress report.
Spot the broken bone: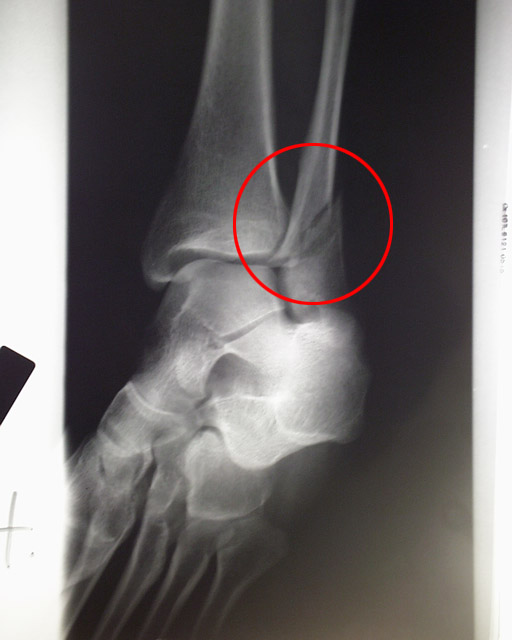 Here's one for perspective: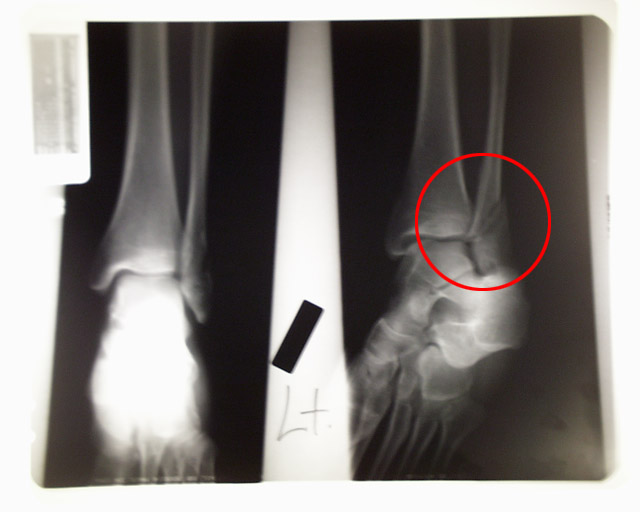 Not a good look at the break but a nice shot -- pretty sexy foot and ankle bones!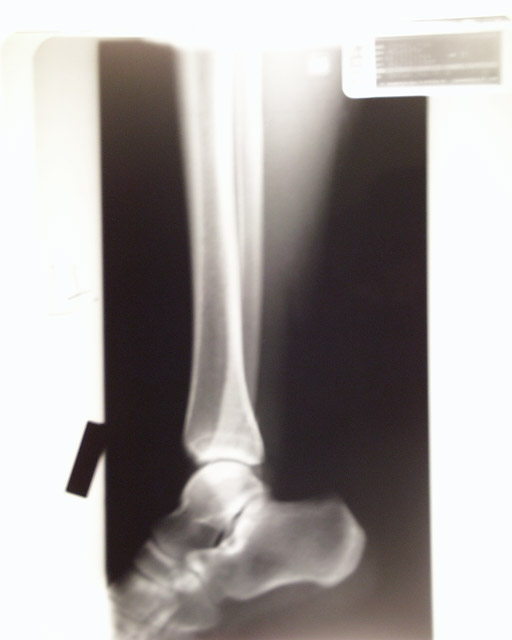 ---
Last change: Oct 2001/ Comments pcb@necorafilms.com
Back to main page.